PIEDMONT TRANSPORTATION & TRANSFER FROM AIRPORTS
The Piedmont region is not easy to reach with public transportation as you have probably already found out. Renting a car gives you the most freedom but at the same may add stress to your vacation because of driving in traffic, dealing with Italian drivers and worrying about drinking and driving. Therefore the best solution may be to hire a private taxi to take care of your transfers, especially to and from the airports and stations. We only use drivers we trust because we care about you!
REACH THE AREA OF LANGHE, ROERO & MONFERRATO
TRANSFER TURIN AIRPORT
BY RENTAL CAR:  About 1 hour to Asti and 1 hour and 20 minutes to Alba from Torino Caselle Airport via Asti.
BY BUSES: Buses are nearly impossible to work out.
BY TRAIN: You will have to take a shuttle from Caselle airport to Torino Porta Nuova station where you will then reach Alba in about 1.5 hours by train. There are usually two train changes in Cavallermaggiore and Bra before getting to Alba. Once in Alba you can take a taxi to your hotel or get picked up by us for your day tour although I suggest traveling the day before if coming directly from the airport so you are rested and won't miss out on your prepaid day if trains are late or cancelled.
If you would like to get to Asti it is quite simple as you will have a direct 35 minute train from Torino Porta Nuova to Asti. From Asti there is a bus about every hour to Neive and Alba with 1 hour travel time.
TRANSFER MILAN AIRPORT
BY RENTAL CAR: About 1.5 hours to Asti from Milano Malpensa and 2 hours to Alba by car via Asti.
BY BUSES: Buses are nearly impossible to work out.
BY TRAIN: You will have to take a shuttle to Milano Centrale train station in the center of Milan where you will then reach Alba in about 2.5-3 hours by train. There are many stops and 2-3 changes along the way including Torino and Bra before getting to Alba.
If you would like to get Asti it is quite simple with just one train change in Torino and a total travel time of about 2 hours. From Asti there is a bus about every hour to Neive and Alba with 1 hour travel time.
If you do plan to use public transportation be prepared to stay put in one of the bigger towns and plan the days well with bus and train schedules close at hand. From Milano a day tour coming in by train would not be doable however from Torino it would.
PRIVATE TRANSFERS IN PIEDMONT
If you want to save yourself the stress and problems related to public transportation or rental cars when you arrive at the airport, you can request information about one of our trusted private drivers.
MOVING AROUND LANGHE, ROERO & MONFERRATO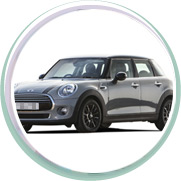 RENTAL CAR ALBA AREA

Once you are here, moving around by rental car really is the best solution! Having your own car is a great way to explore the area. We collaborate with a very convenient and reasonable private rental car agency and we can try to set you up with a great deal without the hassle of International rental companies. If you get lost you will discover beautiful scenery wherever you are and have the freedom and flexibility on your vacation. Plus…if you have a car, you can bring home all the wine you buy and even drop it off to be shipped!
However I know it is not easy to tackle narrow winding roads which may not even be on your GPS system! There are not many cops around checking alcohol during the day but you do need to be careful because drinking and driving laws are strict here in Italy, especially at night. If you don't want to worry about finding wineries, driving a stick shift up and down steep hills and drinking wine, maybe a private tour or driver is the answer.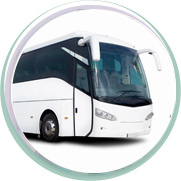 MOVING BY BUS

Buses are nearly impossible to work out. There may be some local buses that may substitute the trains on certain occasions but even if there are buses from small town to small town, often they are catered to the school schedules (yellow school buses don't exist here!) so you may have only two possibilites, one in the morning and one in the afternoon. For bigger groups, private minibuses or coaches can be arranged.
However, Neive – Alba is quite convenient with buses running about every hour and lasting one hour. Keep in mind that if you want to visit Neive, the charming part is Neive "alta" the top of the hill while the bus stop is at the bottom of the hill in Neive "bassa" bottom of the hill newer area. Be ready to hike or get a ride from your hotel or taxi.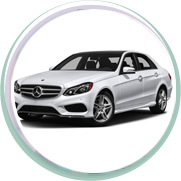 PRIVATE DRIVER & TAXI IN ALBA AREA
If you are interested in a chauffeur service, we can set you up with one. Whether you would like a 9 seater van or a luxury car, this can be arranged along with a professional driver. If you plan on tasting a lot of wine and don't want to worry about driving for your safety, this could be a perfect option. We can help plan your day with a guide or without.
TRANSPORTATION ON OUR TOURS
We offer different solutions for our day trips in order to satisfy each customer. If you are looking to save money, The best deal would be for me to drive your rental car and I will come around with you. Other options could include a chauffeured luxury sedan or GT minivan for small groups. We can also provide more spacious buses which can accommodate groups up to 20 people even if we generally focus on tailored small group tours. If you are really looking for something unique, you could even rent a vintage car where you can drive with the wind blowing through your hair, as if you were living in a different era!
During high season
May-June and Sept-Nov a standard group tour may be available for 2-8 people. An English speaking driver will pick you up in an air-conditioned van in Alba and take you to a few points of interest in the Barolo area, as well as 1 Barolo winery in the morning, a casual lunch spot, and 1 more Barolo winery in the afternoon. Your driver is available to give you local insight and is a certified sommelier and tour guide. We will provide you with maps and a detailed description of the local varieties when you hop on the bus. It will be fun to share this experience with other English speaking wine lovers from all over the world. You may come home with new friends and especially new wines!
IF DOING A TOUR WITH ME AND TAKING THE TRAIN FROM TURIN, I CAN NOT PICK UP FROM ASTI, BUT RATHER FROM FOSSANO
(a direct 45 minute train ride from Torino Porta Nuova every 50 minutes / 1 hour).
CUSTOMIZED TOUR WITH PRIVATE DRIVER SERVICES
For the reasons mentioned above, you may prefer to relax and be driven around the area. In this case my tours may be the perfect solution because not only are you getting transportation but you are getting itinerary planning and local information throughout the day all in a very reasonable price. For bigger groups, private minibuses or coaches can be arranged as well with full day itineraries.
If you are looking for a unique experience in style, have a look at these alternative ways to explore the Langhe!