BAROLO WINE CLUB
"I cook with wine, sometimes I even add it to the food" W.C. Fields
BAROLO WINE CLUB: UNIQUE PIEDMONT WINES & STORIES
Relive the moments spent in the magical Langhe by discovering wines from the Nebbiolo grape like Barolo, Barbaresco and Roero. Sign up for our Barolo Wine Club to receive boutique wines with limited production of a few thousand bottles, personally selected by ItaliAnna.

SIGN UP FOR OUR BAROLO WINE CLUB
Sign up for a yearly subscription to our Barolo Wine Club. By becoming a member, you will receive 2 shipments a year (Spring and Fall) of a mixed selection of wines from Piedmont. The standard shipments will include 3 every day wines and 3 "important reds" like Barolo and Barbaresco. You will also have access to very special offers and Barolo promotions throughout the year, available on a first come, first serve basis. I am so excited to share my finds with you so sign up now!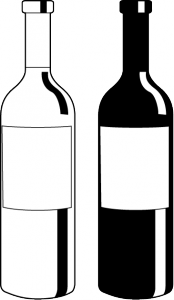 CHOOSE THE NUMBER OF WINES
The required standard wine shipments will be mixed cases of 6 wines, 2 times a year. If you would like to receive more, you can up the order to 12 wines each shipment. You will simply get 2 bottles of each wine selected in the mixed case. If you drank a bottle you loved, you still have another to share with friends! Since Nebbiolo has no problem aging, it is also nice to hold 1 of the 2 for storage. When you sign up for 12 bottle shipments, a 10% discount is applied to your Wine Club membership!
ACCESS TO LIMITED EDITION OFFERS
If 2 shipments isn't enough, and you are loving the wines we have personally selected already, you can take advantage of our wine offers for members only! As we are visiting winerieswe may come across limited edition and special wines which we swoop up in a hurry. Many of these special shipments of 6 or 12 bottles are to give you a better understanding of the area and might have a cool theme like: Comparing Cannubi Cru wines, mini horizontals or verticals of a single producer, comparing modern vs. traditional producers, etc.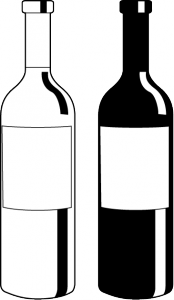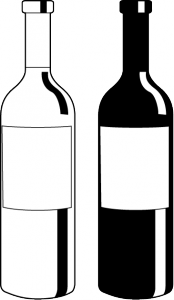 JOIN OUR "PERSONAL WINE SHOPPER"
It would be our pleasure to help you with personally selected wines, ready to ship straight to your door. Perhaps you loved a new discovery included in our Wine Club case and want to re-order no problem! If you want to simply give us your budget and an idea of what you are looking for, we can find the most suitable wines for you.  We can also help advise you how to choose Barolos based on vintage, cru and style too! From value wines to reserves, the possibilities are endless.
.Me & Mr. Chionetti Quinto
BAROLO WINE CLUB: ANNA'S PIEDMONT WINE SELECTIONS
The idea of a wine club came about after clients would ask me to personally choose wines and send them mixed cases! They trusted me after seeing the quality, small family run wineries that we visited together on our tours and wanted to continue drinking similar wines with awesome stories. Unfortunately today your choices on the shelves are endless. So how do you choose the best value for money wines and get something unique and delicious? By joining my wine club, I will be sharing my finds in Piedmont that most excite me.
Piedmont is a very complex region and I would love to help you understand the wines by storytelling through my videos, interviewing the producers and giving you access to maps and local recipes that pair perfectly with the selections. Educational materials will either be posted on my private page (accessed by private code) or paper materials included in the shipments. Share in my love for Piedmont and sign up now!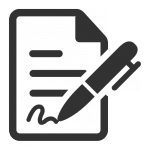 SIGN UP NOW and become a Member of BAROLO WINE CLUB to get access to our Barolo, Barbaresco & Piedmont Selections
JOIN THE CLUB NOW
WINES FROM SMALL BAROLO, BARBARESCO & ROERO BOUTIQUE WINERIES
WELCOME PACK* – SHADES OF NEBBIOLO*
The selection includes 6 bottles from the most interesting expressions of the Nebbiolo grape, including a Sparkling Nebbiolo 'Metodo Classico', 1 Rosè and the 3 most important DOCGs like Roero, Barbaresco and Barolo.
1 Bottle Sparkling Nebbiolo
1 Bottle Nebbiolo Rosè
1 Bottle Langhe Nebbiolo
1 Bottle Roero
1 Bottle Barbaresco
1 Bottle Barolo
JOIN OUR BAROLO WINE CLUB
JUST BAROLOS
A selection of Barolo Wines from small family run wineries with the possibility of including limited edition / production Barolos from larger wineries as well
– 3 Different Barolo Classicos
– 3 Different Barolo Single Crus
– Order 12 Bottles of the Barolo Selection
and GET 10% OFF (2 bott. for each label)
JOIN OUR BAROLO WINE CLUB
BARBARESCO WINE ONLY
A selection of Barbaresco Wines from small family run wineries with possibly including low production, limited edition Barbaresco from slightly bigger famous wineries. 
– 3 Different Barbaresco Classicos
– 3 Different Barbaresco Single Crus
– Order 12 Bottles of the Barbaresco Selection
and GET 10% OFF (2 bott. for each label)
COLLECTABLE BAROLO & MORE
For a limited number of members, we will include a selection of top Barolo and Barbaresco Wines from the greatest vintages, possibly numbered bottles, reserves and hard to get bottles.  
– Barolo (4/5 bottles in a box of 6 bott.)
– Barbaresco (1/2 bottles in a box of 6)
– Order of multiple bottles may be not available
EVERY DAY WINES – MIXED PACK
This selection includes 6 bottles from our great Piedmontese selection of DOC and DOCG wines, offering you the best value wines you can get! These are your easy drinking and delicious wines priced under 20 Euros.
The packs are available in limited numbers and will be released throughout the year as we are able to find them! These extra shipments will be made during the best shipping months, guaranteeing the best conditions You will be notified by email of these special offers!
JOIN OUR BAROLO WINE CLUB
RE-ORDER WINES YOU LIKED
Re-ordering the wines you loved through us would be our pleasure! If it is possible, we will do it but we can not guarantee availability because of the limited production of these bottles. Many of these wines get sold out quickly which is why we highly suggest going with the 12 bottle shipment option or letting us choose something similar.
Magnums and larger formats can also be arranged.
JOIN OUR BAROLO WINE CLUB
ACCESS TO PRIVATE  CELLARS FOR SPECIAL LABELS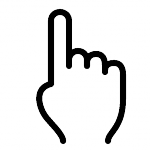 WHAT'S ON YOUR WISH LIST?
Let me know what's on your wine wish list and I will do my best to track down the wines you have been dreaming about!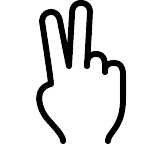 SHOPPING FOR YOU
We can easily purchase the wines from your wish list since we spend every day going from winery to winery in the Langhe & Roero.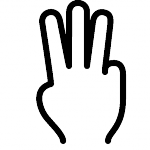 ENJOY YOUR WINES
Once we find and purchase the bottles, we can ship them directly to your door so before you know it you will be sipping them with good food, family and friends!