How To Bring Wine Back From Italy
Italy can be a wine lover's paradise! With every region having their own unique varietals and so many small family run wineries, it is not always easy to access these wines in your own country. You can still find extremely affordable wines in Italy with such outstanding quality , making it quite tempting to bring home wines from your Italian trip! So how do you bring wine back from Italy?
1. Bring An Extra Empty Bag
Check government regulations and Customs duties on wine for your country. For the USA you are generally allowed 1 liter per person tax-free. There is no limit to wine you can bring back for personal use although it must be declared. Usually you will not be asked to pay duty on these but if so, it would be only about 2 USD per bottle.Check the government website for more information.
In conclusion, pack light for your departure to Italy and stuff an extra duffel bag inside your hard luggage where you can put your clothes later on. Save the extra luggage for all the Italian goodies you will want to take back with you. You can always load up on Wineskins to protect the bottles or ask the wineries for bubble wrap. If you need them while in Italy please contact us here: info@barolowineclub.com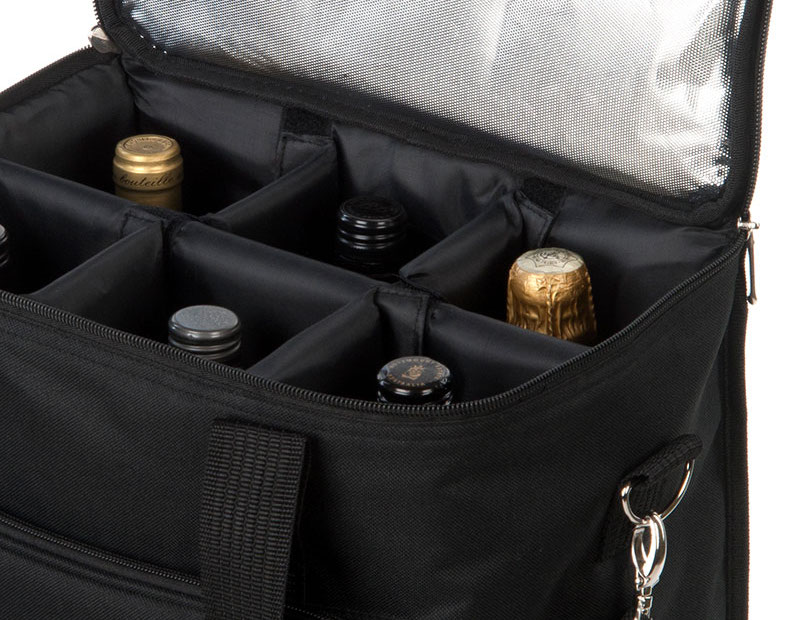 2. Buy A Wine Luggage
There are great trolley wine luggages with protection already inside which are great for traveling and keeping the wine safe with you. Check out Lazenne for purchasing options or contact us to find a retailer in your area of travel. This is a great option if you have a free extra check in bag from the airlines and are flying straight home from Italy back to your country.
3. Ship Wine From Italy
This is probably the most carefree option even if the priciest. When you are moving from city to city and hopping on trains, etc., you will not want to lug your heavy wines around, especially in the warm weather. The best and easiest solution is to take your wine from one place to a specialized wine shipper like IWS . Shipping rates include safe packaging materials and usually arrives in just a few days. If you will be spending more time in Italy, they can hold it for you until you get back to your country. It can cost from 90-150 euros for 12 bottles depending on where you are shipping from. More and more wineries can arrange for the shipping themselves which is also convenient if shipping multiples of 6.
4. Use An On-Site Wine Guide
Barolo Wine Club and ItaliAnna Tours can also assist with shipping if you need someone on-site to organize and handle logistics. Just contact us!