"I cook with wine, sometimes I even add it to the food"
W.C. Fields – 1930's
CUSTOMIZED BAROLO WINE TOUR
Our wine tours are focused on the Barolo, Barbaresco and Roero region, that proudly boasts the highest percentage of DOC and DOCG than any other region in Italy, with some of the most strictly designations or classified wines like Barolo and Barbaresco wines. With over a thousand growers and more then 500 producers in just the Langhe & Roero, a real wine pedigree area.
BARBARESCO & BAROLO TOURS: TO LEARN ABOUT OVER 200 CRUS
Just like in Burgundy, the "crus", the villages, and the terroir are all extremely influential to the style of wine you get. Nebbiolo is a noble grape, becoming complex wines like Barbaresco and Barolo. Like its local people, they may seem reserved at first and will take time to open up, but once you understand them, you will be loyal for a lifetime!
MOST OF OUR WINERY VISITS ARE PERSONAL WITH THE WINEMAKERS
WINE TOUR PRICES & OPTIONS: LEARN ALL ABOUT LOCAL GRAPES, REGIONS, CRUS & TERROIR
WINE TOURS PRICE: We are a small company and to keep up with the demand we are now offering "shared" tours. This allows you to meet other wine lovers who are eager to explore the region like you. Keeping in mind our philosophy and bespoke tours, we still want to you to have that friendly personal feel. The first couple or group to sign up gets to customize their tour and whoever else wants to join in on the fun is welcome to do so! There will be a max of 8 people so no big busses will be used. Price varies depending on the season, number of people and itinerary. Guaranteed private tours are also arranged. Get your quotation here >
BAROLO & BARBARESCO INTRO WINE TOURS
There is so much to delve into in the Langhe but if your time is short or you just want a general guided introduction your first day,this may be a good tour for you. You can experience both Barbaresco and Barolo in one day and still see multiple villages along the way.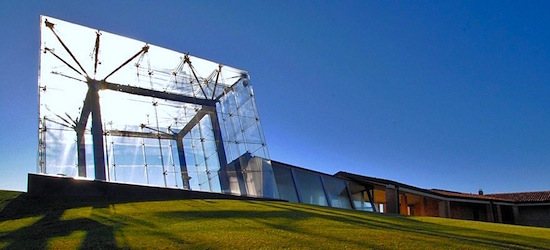 Sample Itinerary:
9:30 am – Pick up from your hotel within the Alba area
10:00 am – Visit one of the Barbaresco villages with a pop into local shops and enotecas for an introduction to the Nebbiolo grape.
11:00 am – Have a tour and tasting at a small family run Barbaresco winery where you will taste local varieties and at least 2 Barbarescos.
12:30 pm – Drive through the scenic hills where we can stop to take pictures, especially if the snow-capped peaks are visible in the background.
1:00 pm – Lunch in one of the 11 Barolo villages where we can dine in a traditional style trattoria or wine bar. This will be a great opportunity to start our learning about the Barolo area.
3:00 pm – Visit a nice viewpoint, point of interest or village in the Barolo area
4:00 pm – Have a tour and tasting at a Barolo winery in another historical village where we will learn all about the subzones and single vineyards.
5:30 pm – End of tour and take you back to your hotel.
CUSTOMIZED BAROLO WINE TOURS
You could study the intricacies of Barolo and its vineyards forever! We can do our best to dive deep into the world of Barolo by tasting different examples coming from different soil types, vintages, as well as explore the effects of different types of barrel aging. Here we will do our best to learn about the crus, special single vineyards, and everything you need to know about Barolo. No lightweights allowed!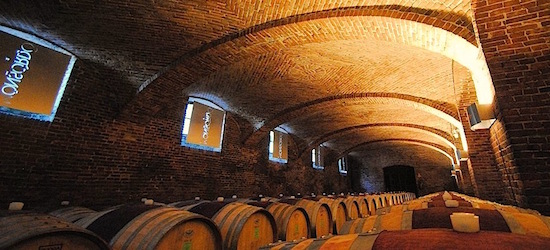 Sample Itinerary:
9:30 am – Pick up from your hotel within the Alba area
10:00 am – visit a enoteca comunale where we can learn about that particular village's wine characteristics and taste a glass of Barolo for breakfast if you dare!
11:00 am – visit a winemaker in a village where they make lighter style Barolo where we can taste different local varieties and at least 2 Barolos from the most recent vintages.
1:30 pm – have lunch in a casual enoteca where we can do light small plates and cheese and salumi boards. Here we can do a blind tasting of 2 different Barolos, one aged in small barrels and the other in big.
3:00 pm – Visit a nice viewpoint, point of interest or village in the Barolo area
4:00 pm – wine tour and tasting of a bolder style classic Barolo at a winery on the Eastern side.
5:30 pm – Having almost mastered Barolo by this point and most likely feeling tipsy, I will take you back to your hotel for a quick cat nap before your dinner that evening.
CUSTOMIZED BARBARESCO WINE TOURS
Barolo may be considered the "King of Wines and the Wine of Kings" but that doesn't mean that Barbaresco is any less of a wine! Often thought of as silkier and more approachable, most people actually prefer drinking this during our tastings. With only about 1/3 of Barolo's production, these wines are harder to find and also can be about half of the price. If you would like to focus on Barbaresco production area villages we could do something like this.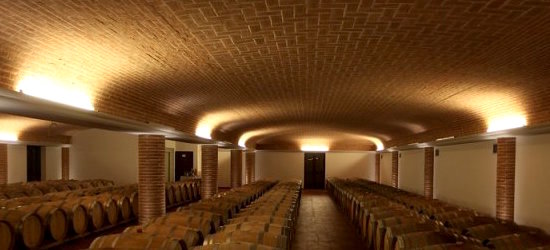 Sample Itinerary:
9:30 am – Pick up from your hotel within the Alba area
10:00 am – Visit the town of Barbaresco where we can go up to the medieval tower on a clear day and get a lay for the land.

10:30 am – Tour and tasting at a small lesser-known winery in Barbaresco where you can taste at least 4 different wines of which 2 will be Barbarescos coming from prized vineyard plots.
1:00 pm – Visit the beautiful village of Neive where we can walk up the cobblestone streets to work up an appetite for a trattoria/wine bar lunch at a buzzing locals' spot.
3:00 pm – Take pictures on our way to the last village of Treiso where we can visit a famous yet still family owned winery where we can taste up to 6 different wines, including at least 2 Barbarescos.
5:00 pm – By that point, we will have mastered the 3 villages of Barbaresco production and can drive back through the 1/2 village that is technically also a part of the area.
ROERO WINE TOUR: LESSER KNOWN VARIETALS 
You have already tasted and read about everything there is to know about Nebbiolo and you realize that there is so much more to this wine region. With over 20 different native grape varietals you want to explore the lesser known ones and truly impress your wino friends. This day tour will not only lead you to discover new varietals but will not leave out high quality Nebbiolo in the mix.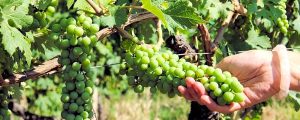 Sample Itinerary:
9:30 am – Pick up from hotel near Alba
10:00 am – Visit a village and start with a rare white grape varietal grown in the western side of the Barolo area. We can taste this wine at a local small winery where we can additionally taste 2 amazing Barolos.
1:30 pm – Have a casual lunch at a wine bar in a small village where they are the only ones to produce that particular wine. We can each have a different producer's with our light lunch.
2:30 pm – I will show you the leser known view point of the Barolo valley if the weather is nice and point out the different villages.

3:30 pm – Wine tour and tasting of another structured red wine varietal where we can also taste either Barolo or Barbaresco.

5:00 pm – Take you back with newfound knowledge to your hotel and end our day tour.
CUSTOMIZE YOUR TOUR HERE >
TRANSPORTATION OPTIONS
Transportation is normally included in our tours with pick up and drop off services within the Alba area. A private driver with luxury vehicle, vintage cars, 9 seater vans or buses, or self drive tours can be arranged. If you are interested in taking the train from Torino, we suggest taking a direct 45 minute train ride from Porta Nuova station in Torino to Fossano where you can be picked up. For further information about how to reach our area, please read more on this page
DURING HIGH SEASON
May-June and Sept-Nov a standard group tour may be available for 2-8 people. An English speaking driver will pick you up in an air-conditioned van in Alba and take you to a few points of interest in the Barolo area, as well as 1 Barolo winery in the morning, a casual lunch spot, and 1 more Barolo winery in the afternoon. Your driver is available to give you local insight and is a certified sommelier and tour guide. We will provide you with maps and a detailed description of the local varieties when you hop on the bus. It will be fun to share this experience with other English speaking wine lovers from all over the world. You may come home with new friends and especially new wines!