Traveling in Langhe Gluten-Free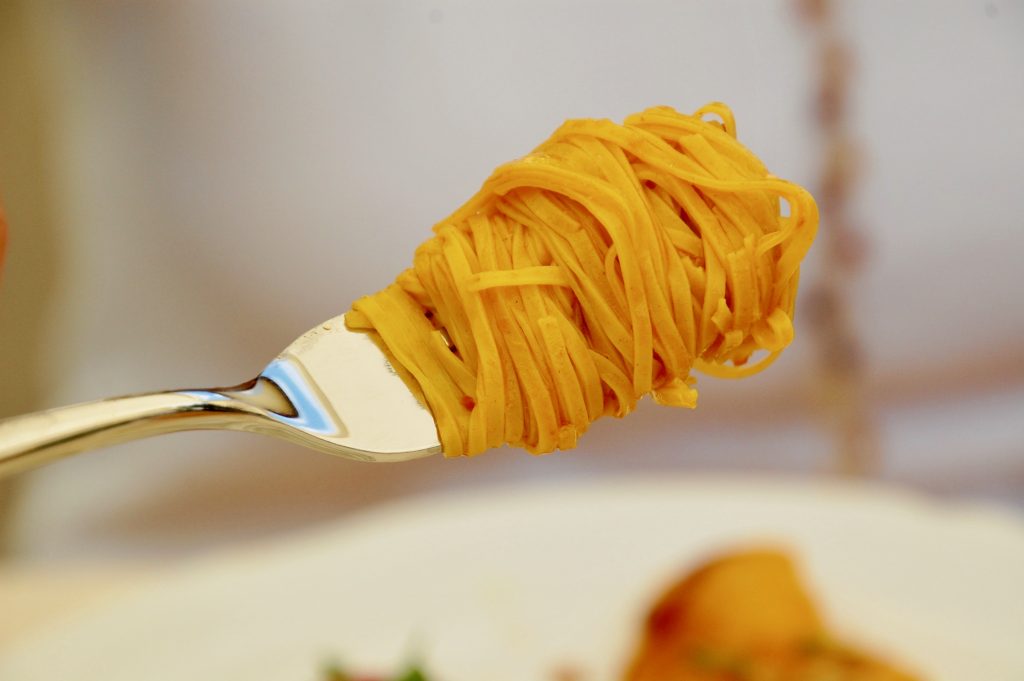 The idea of traveling gluten – free in Italy might seem impossible (carb city!) but it is actually much easier than you think. Many Italians themselves suffer from Celiacs Disease, and it is more and more common to find bakeries and pizzerias offering gluten-free alternatives. In Piedmont, I would even go as far as saying it is MUCH more challenging to be vegetarian or vegan because of the cuisine which is very rich in meats, egg pastas and cheeses. If you are wine tasting and extremely sensitive, make sure you tell the wineries when you make the appointments that there should be no "grissini" (breadsticks) on the table. They are everywhere! Many travelers ask me about suggestions for restaurants so I have compiled a list of some in the area which I hope you will find useful. I haven't tried all of them but have heard good things about them.
RESTAURANTS I HAVE TRIED AND APPROVE!
Pane e Vino – Cherasco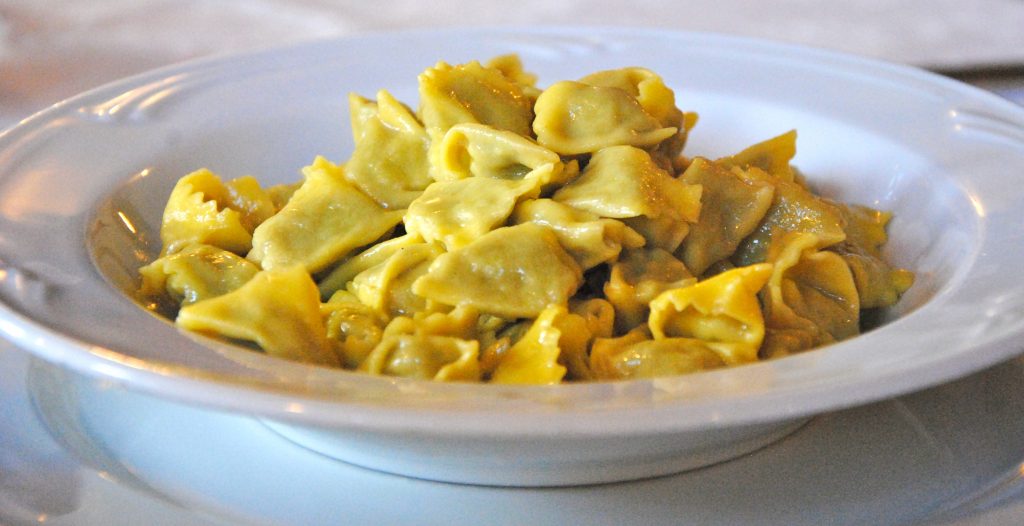 This trattoria is your classic Italian restaurant, not too fancy, clean and with high quality traditional dishes. Located in the charming village of Cherasco, known for their chocolate shops and snail (escargot) breeding, you will be sure to find those on the menu. The owners are extremely friendly and make their own gluten free bread along with many other delights.  When one of their gluten free gnocchi dishes was not prepared that day, they generously and unbelievably offered a risotto dish with white truffles as a substitute!
2. L'Eremo della Gasprina – La Morra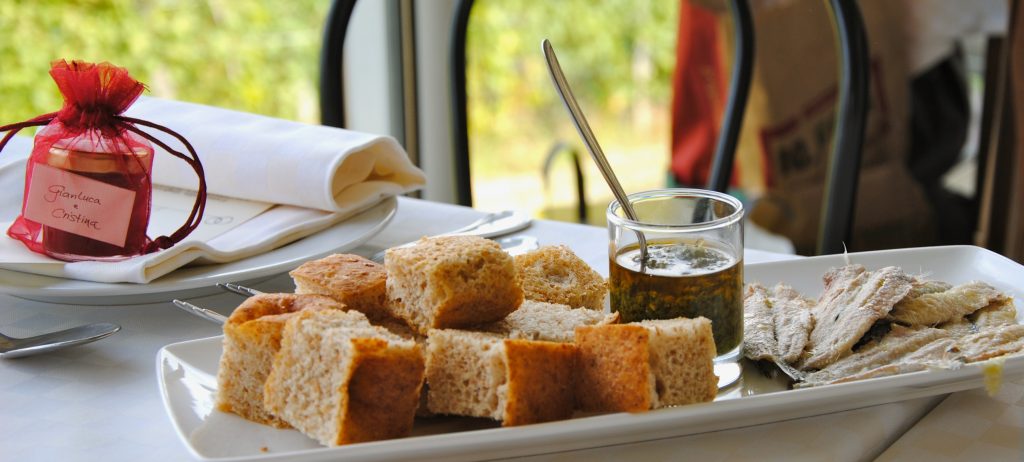 Alessandro is a very passionate chef who hides nothing with his professional open kitchen on one side of the restaurant and a huge window on the other side for looking out onto the vineyards while enjoying your meal. Go with an appetite and when you want to live the "slow" life because the meal takes time and should be savored. He takes pride in presenting his refined and meticulously prepared dishes which will surely impress you. They have beautiful rooms if you would like to crash there and also offer fun cooking classes as well.
3. La Salinera – Grinzane Cavour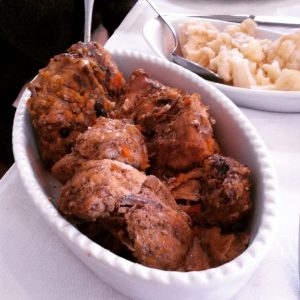 Right on the "piazza" square at the base of the UNESCO castle of Grinzane Cavour lies this old school, no frills, family run restaurant. They are an accredited gluten free restaurant and can adapt to your needs. Great value restaurant with down home cooking.
4. La Campagna Verde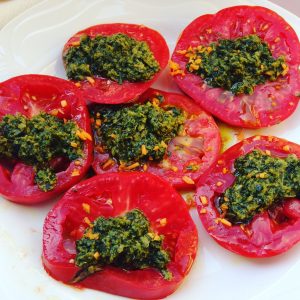 Off the beaten path in Castiglione Tinella, you will find this simple restaurant. Traditional local dishes are offered like the can't be beat, Piedmontese Fritto Misto but also choices of gluten-free and vegetarian dishes as well. Friendly service and the large space make it great for big groups. Be sure to visit Cà ed Balos winery if in the area!
RESTAURANTS I HAVEN'T TRIED YET!
1. I Castelli – Alba
In the center of Alba, inside a hotel, you can find a wonderful cuisine with a fantastically priced wine list! There is a more modern feel to this restaurant.
2. La Rosa Dei Vini – Serralunga d'Alba
I have heard the service could be improved and the food is typical Piemontese but the view and value can't be beat! Located in Serralunga, this is a MUST village to visit, because of its reputation for producing some of the best Barolos in the area!
3.  Trattoria del Bivio – Cerretto Langhe
This was recommended highly to me from the winery where I used to work. Even though a little far away in Alta Langa in Cerretto Langhe, it is worth going to for its upscale cuisine, excellent service and extensive wine list.
4. Io e La Luna – Guarene
A slightly more upscale restaurant than the usual trattoria, they use a lot of creativity to come up with interesting dishes. If you want to dine in the Roero area, Io e La Luna, in Guarene should be on your list!
5. La Tagliata – Grinzane Cavour
Another gluten-free friendly restaurant, which is more like a brasserie, offers you an interesting option and alternative to the usual Piedmont cuisine with grilled meats. I am a vegetarian so this will never make it to my RESTAURANTS VISITED list but I trust those who have been!:)
RESTAURANTS I HAVE COME ACROSS BUT NOT HEARD MUCH ABOUT
Al Setaccio – Alba (gluten-free deli)
Spaghettoteca Campoleone – Benevello (Alta Langa) Pasta pasta pasta, hundreds of sauces and gluten free options
Nero Seppia – Castagnito (seafood)
Tenuta Carretta – Piobesi d'Alba (Roero) and winery upscale dining
Trattoria del Roero – Baldissero (also pizza)
Belvedere – Montà (Roero) friendly place, affordable, seasonal ingredients